Uncertain? Cautiously optimist? Upbeat? Construction forecasters are making their best predictions with most seeing positive territory for overall starts in 2021 as well as significant gains for certain market segments.
Dodge Data & Analytics (Dodge) looks the most bullish, forecasting an overall 4% increase in starts. The Portland Cement Association (PCA) predicts a 0.6% rise. On the flip side, FMI Corp. estimates an 8.7% decline.
The Northeast region of the country will be the most robust, according to Dodge. Its forecast sees a 14% jump in 2021, followed by the South Atlantic at plus 5% and the South Central at 4%. It believes the Midwest will be flat, while the West will fall 3%.
The industry is coming off a rough year in 2020, particularly the first half when COVID-19 caused a deep drop in construction starts, according to Dodge Chief Economist Richard Branch in a press release announcing the organization's outlook. He said to expect bumps along the way.
"While the recovery is underway, the road to full recovery will be long and fraught with potential potholes," said Branch.
Low rates spur homebuilding, ownership
Single-family housing was one bright market segment last year, increasing by 4% compared to 2019. It also seems to be one area of broad agreement among forecasters. Dodge's outlook has it rising another 7% to $254 billion, which would be its highest since 2007.
The National Association of Home Builders (NAHB) appears to concur, forecasting a 3% increase this year, followed by 2% more in 2022. PCA sees a 4% rise in total residential building.
"Overall, homebuilder confidence is at a data series high, as sales have outpaced construction," said Robert Dietz, Senior Vice President and Chief Economist at NAHB in a recent Engineering News-Record article. "Housing demand is driven by historically low interest rates, demographic tailwinds and a desire for more space, which, in turn, is leading to construction gains in lower-density markets."
Homebuilder confidence is high
There are opposite indications for multifamily housing starts. Dodge has a positive outlook at plus 7%. However, FMI, which sees a decline for 2021 in single-family, also predicts a 16.7% decrease in multi-family homes, and NAHB sees a 15% drop.
Anirban Basu, Chief Economist of the Associated Builders and Contractors (ABC), wrote in a December 2020 online article for Construction Executive that single-family housing has been and will continue to be a bright spot. Similar to others, he sees the ongoing decline in multi-family extending into 2021.

"Among the most buoyant segments at present is owner-occupied housing," said Basu. "With more and more Millennials coming of age, coupled with the high rate of people looking to social distance, take advantage of low mortgage rates and acquire enough space for a home office, housing demand has raced even higher during the pandemic. But that surging demand has crashed into a dearth of available, unsold inventory, resulting in rapidly rising home prices and the highest homebuilder confidence on record."
Contradictory indications for non-residential, transportation
Conflicting outlooks are also evident in the non-residential sector, which includes offices, lodging and commercial properties, as well as warehouses, educational, healthcare and other institutional buildings. FMI, PCA and the American Institute of Architects (AIA) all see relatively sizable declines, while Dodge expects a 3% overall increase with the warehouse, healthcare and office buildings segments all up more than 5%.
Dodge's optimism also remains for overall non-building construction with a 7% forecast gain. That market includes highways and bridges, environmental, public works and electric utilities. It believes the latter category will be especially robust with a 35% increase after falling more than 40% in 2020. Dodge indicated that several natural gas export facilities and a large number of wind farms are expected to break ground this year.
It projects a slight increase for highways and bridges. The American Road & Transportation Builders Association (ARTBA) sees it differently. It estimates that highway construction will fall 4.4% with a decline of almost 2% for bridges. FMI and PCA predict negatives as well.
These sectors could be affected by additional infrastructure funding. The most recent highway bill was set to expire in September 2020; however, Congress provided an additional year of funding as part of a short-term continuing resolution. Biden administration transportation advisor John D. Porcari said it is likely to seek an increase for core federal programs, as well as others such as BUILD grants awarded by the Department of Transportation.
"I think you need to kind of flood the zone with more (dollars) on the formula side, more on the competitive-grant side," said Porcari during an annual meeting of the American Association of State Highway and Transportation Officials.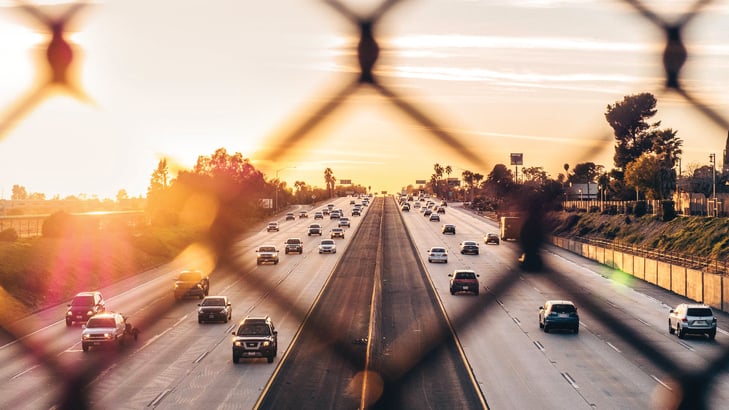 The picture is unclear when it comes to transportation spending, including roads and bridges. Dodge Data & Analytics sees a slight increase. The American Road & Transportation Builders Association, FMI Corp. and the Portland Cement Association predict negatives.